USDA Certified Organic Peppers, Hot Sauces, and Extracts. Grown with Love in Kutztown, PA!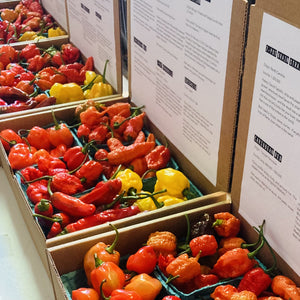 year round pepper power!
shop pepper boxes!
Shipped right to your door. Featuring a new Insanity Share!
Check it out
Shop All
USDA Certified Organic in Kutztown, PA
From our field to you!
All our peppers are homegrown, non-gmo, pesticide-free, and USDA certified organic! We carry a large selection of heirloom varieties, all picked by the local community. Not sure where to start? Try our subscription box!